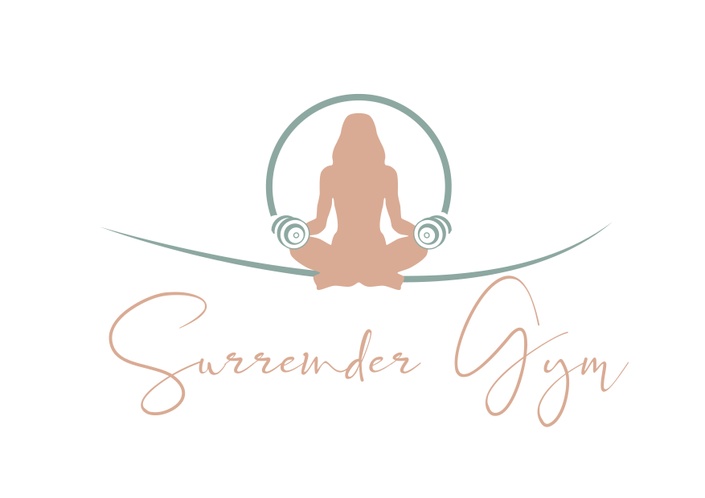 Surrender Gym
The Gym for Your Mind and Tribe for Your Surrendered Soul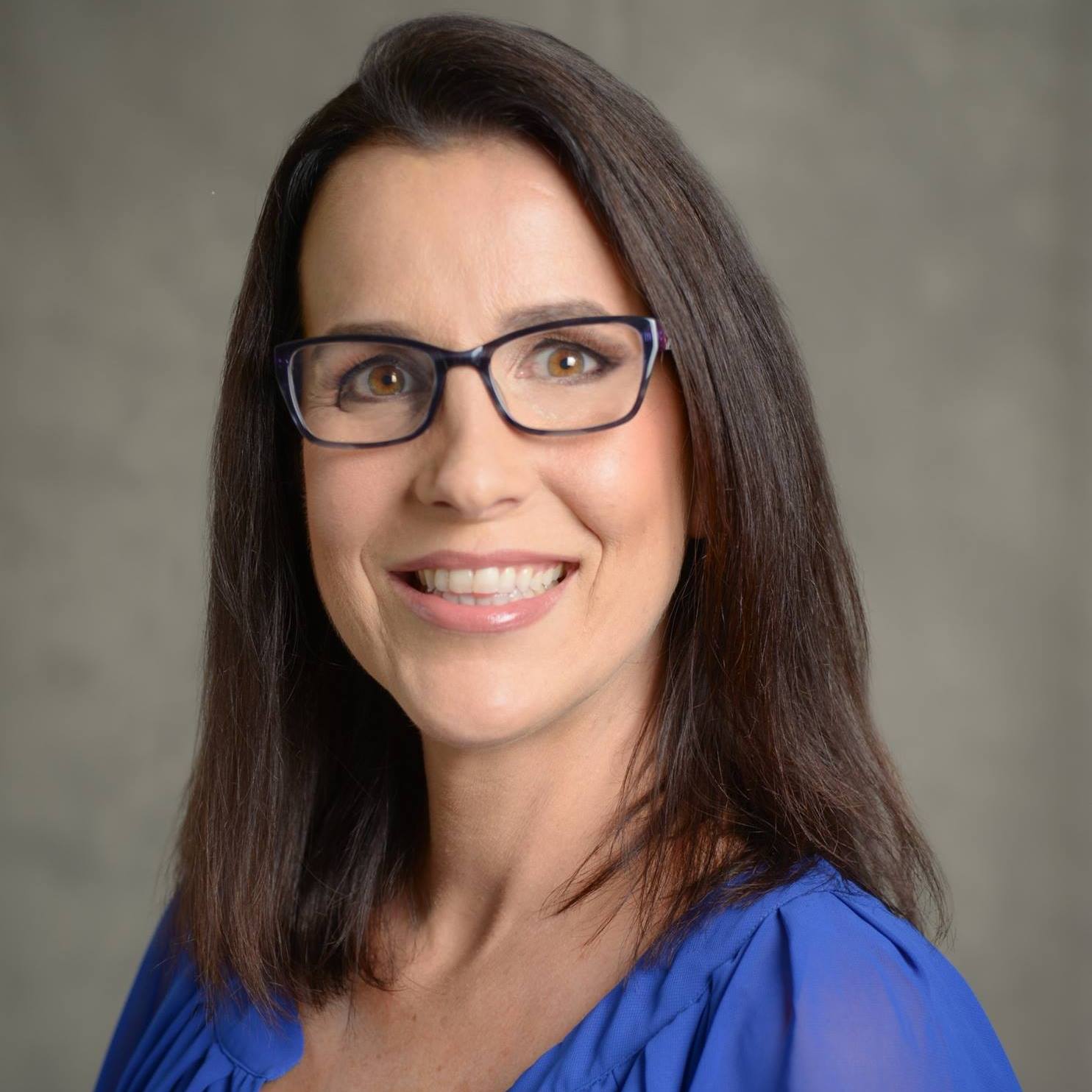 "I had the honor of participating in the first Surrender Gym workshop. I thought about it for a couple of weeks before I chose to trust, believe and take a risk on something that had no proven success. I am so happy I did...it was transformational.
I spent years trying to become who I thought I was supposed to be and meet the expectations of others. I would work really hard only to get discouraged that things were not happening the way I wanted them to. I thought I did not have the time to stop and take care of myself.
If you can relate to any of these, Surrender Gym may be for you.

This 3 month course is way more than I expected. I have learned to truly allow the Universe/God to guide me in my life. I have transformed the way I think, the way I process things, and the way I look at life and interact with the world. I have new friends that love me and cheer for my success.
Do I still have breakdowns? Of course. Am I perfect? No way. But you know what? I have the tools, resources and a community of graduates to go to as I continue to grow, transform and live my best life.
I am so happy I followed through on the gut feeling I had to join Surrender Gym. I did give my whole heart and participate fully and I did finish the 3 month course with even more passion and heart than when I started. I challenge you to do the same and if you do, I know you will have a transformational story to share as well."
- Kimberley Brown
The next journey begins soon! To schedule a discovery call, click here.
In here, you are family.
You are welcome as you are, always.
Something or somebody inspired you to visit this page. To me, that means you know there's more to this life. You know that peace exists and you want to find it.
Are you:

a business owner who has followed the societal values of hustle and busy-ness, yet you feel there has to be a better way?
an employee who feels unfulfilled in your current job, but the fear of uncertainty has kept you stuck?
a human being who is tired of feeling like a human doing?
curious about the concepts of surrender, synchronicity, and alignment?
If you answered YES to any of these questions, this 12-week masterheart was developed for YOU!
PS: I don't believe masterheart is a word, but I'm voting to make it one because we are bringing hearts together in a way that deserves a word!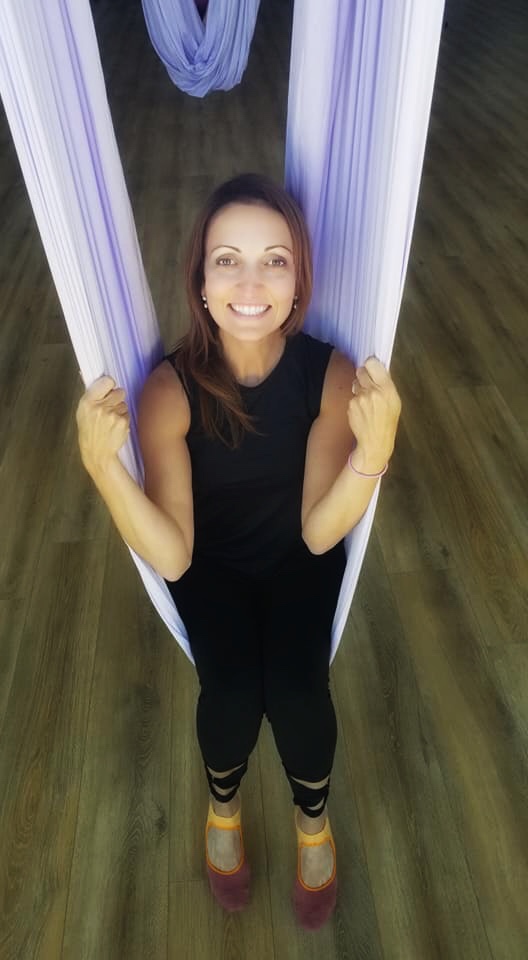 Hello, Dear One...

My name is Claudia Cometa. I was the queen of hustle. I graduated top of my pharmacy school class, completed an additional voluntary year of training, and took a job at the busiest specialized clinic in the US right out of school. I felt like I had hit the jackpot of busy, and ultimately, success.
Fast forward a decade and a few years and I found myself questioning everything after my father passed away from lymphoma. What are we all doing here? What's our purpose on this planet? What legacy do I want to leave here when my time is up?
I made a career pivot, opened my own private patient advocacy business, and immediately got back to being my default busy, Type A self. Then I started to question my approach to running a business. I would have an idea, decide it was my new goal, then bang my head on a closed door for months until I became tired and started to question being a business owner.
Go after it. Hustle. Create your 10-year vision board. You can have anything you want if you work hard enough for it. Dream bigger. This is what I was hearing because that's what society sells.

Around this time, I read a few life-changing books that opened a new path and journey for me. Michael Singer's books The Untethered Soul and The Surrender Experiment became the river of new understanding that guided my next steps. I stopped banging my head on closed doors, started surrendering to what is, and looked for open doors and opportunities instead.
I have found significant peace, love, and alignment in my new approach and it is now my passion to help YOU do the same. This masterheart is intended to help you train your mind much like you would train your body in a gym. We know that change doesn't happen overnight. We don't learn a new instrument after practicing once and we don't change our ingrained habits and values after a singular meditation practice. It takes time, practice with the right tools, and a community to support you along the way. THIS is that community.
In addition to creating a like-minded, soul-driven tribe, I am bringing along some of my favorite souls as expert guests to guide you on this journey.
---
Our Values
Spiritual Growth
We are here because the word "surrender" speaks to us. Surrendering is an act of giving over, not giving up. We will focus our learnings on how to live a more peaceful life aligned with our purpose and surrendered to the Source, the Universe, God.
Service
We are nurturers and lovers of mankind. But we often find ourselves giving from a state of depletion and exhaustion. In this masterheart, we will be filling our own cup so our service to others comes from a place of abundance.
Sisterhood
Many of our Founding Members agree that engaging with the community and staying in the conversation are some of the most significant benefits of Surrender Gym. In this masterheart, all are welcome, all are loved, and all are supported.
---
Your Guest Experts
Leila Dylla - Your Surrender Expert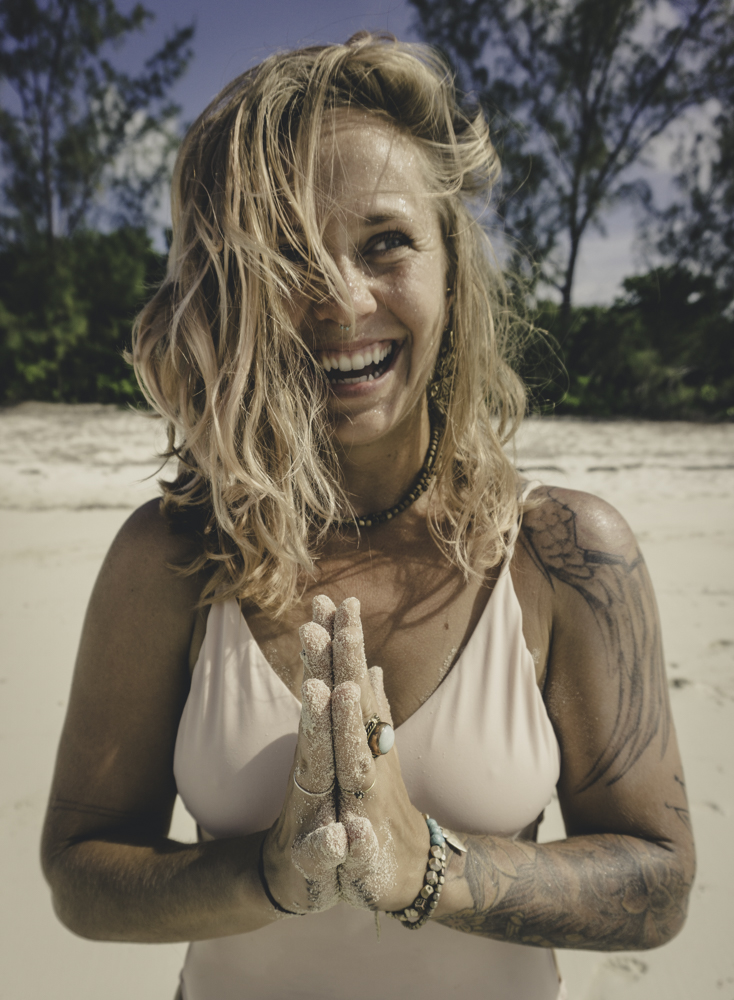 Former competitive gymnast and North Florida small-town girl, Leila has a fiery passion for healing, creative movement, and a wholesome, adventurous lifestyle. She currently lives her life on the road, leading mindfulness workshops, teaching yoga, coordinating health and wellness retreats, and working privately with life coaching clients.
She has been teaching yoga since 2011 and is a 500hr Experienced Registered Yoga Teacher through the Yoga Alliance. Leila originally trained in Hatha and Vinyasa style yoga, and considers herself a Bhakti yogi. Leila earned her bachelors degree in Applied Physiology and Kinesiology from the University of Florida in 2013 where she also completed a 4 month internship at a strength & conditioning facility. Leila is a certified Crossfit level 1 trainer, stand up paddle board yoga teacher, Reiki practitioner, astrologer, ordained minister, and a private chef!

Leila has an extreme interest in personal empowerment and energetic anatomy of the human body. She offers a deep, yet light hearted interpretation of these subtleties within her classes and lectures. Her intuitive style of teaching brings a fun upbeat energy to all class levels; those who attended her classes can only describe it as, "Leila Yoga." Freedom, laughter, and deep connection rule the room, as Leila hopes for all levels of yogis to feel welcomed and inspired to practice regardless of their starting point. With her pup, Folly, by her she reminds those around her often: Come as you are and remember what's it's like to be yourself.
Dr. Gabrielle Fundaro, CISSN, CHC - Your Nutrition Expert
I have a BS in Exercise, Sport, and Health Education from Radford University and a PhD in Human Nutrition, Foods and Exercise from Virginia Tech, where I studied the effect of probiotics on metabolism. I am currently a Renaissance Periodization nutrition coach, ISSN sport nutritionist, and ACE certified health coach. Through my personal company, Vitamin PhD Nutrition, I also provide video-coaching based services to help individuals find sustainable approaches to weight management and digestive health. I enjoy lifting, spending time outdoors, and lately traveling internationally for speaking engagements with RP.

Mollie McGlocklin - Your Sleep Expert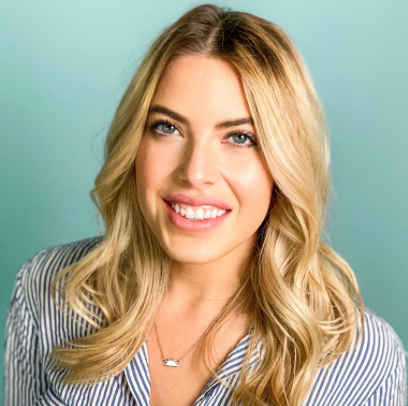 Mollie is the creator of Sleep Is A Skill, a company that optimizes people's sleep through a unique blend of technology, accountability, and behavioral change. The company was born from "scratching her own itch" after a lifetime of poor sleep habits culminated into a mega-challenging bout of insomnia for months without end. With a background in psychology & human behavior, she went down the rabbit hole to solve her sleep disturbances without sleeping aids. She became fascinated with chronobiology, and by extension, its practical applications to restore a state of homeostasis not only to her sleep but also to her life as a whole. Knowing the difference between a life with sleep and without, she's now dedicated her life to sharing the forgotten skill set of sleep.

---
Your Mentors and Founding Members:
Kimberley Brown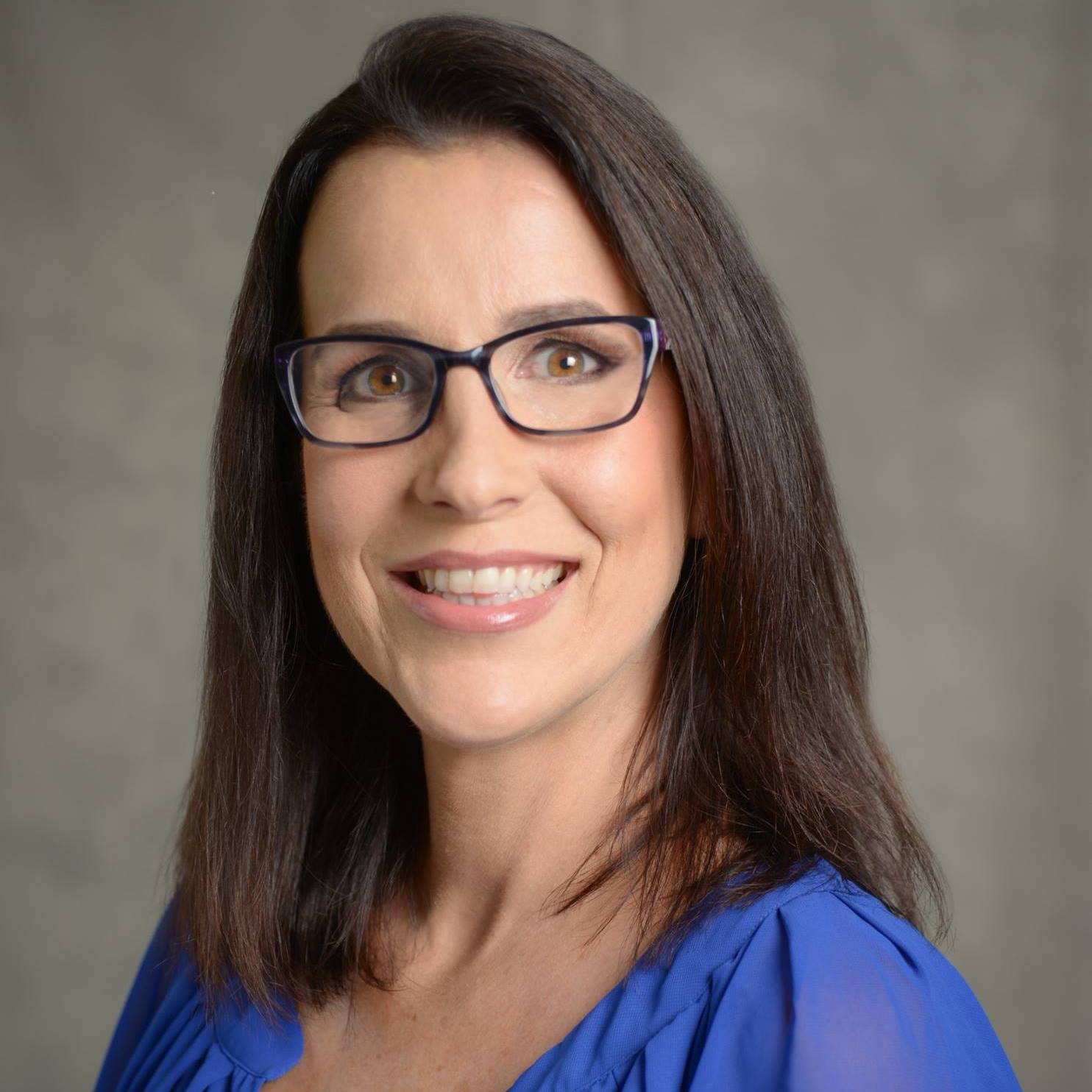 For 20 years I played super wife, mom, friend, motivational speaker, spiritual teacher and women's counselor until everything fell apart. I completely sabotaged it all. This is where the story becomes too much for my bio so....
For the past 10 years I've been on a discovery to find my true purpose in life. I've been helping people with one of life's biggest decisions...buying and selling real estate. I enjoy listening to the needs of others and coming up with solutions to help them to achieve their dreams of home ownership. I find a lot of joy in what I do. Even when you are doing what you love, you still have to find a peace and passion from within to be genuinely happy. I have been on this journey for several years and have learned so many lessons. Surrender Gym has been one of the most important parts of my journey so far. I have seen the most significant transformation in my life and I have also seen an amazing difference in my business since beginning my Surrender Gym experience. I am looking forward to using my teaching and speaking skills along with my life experience and Surrender Gym journey to help other women find their passion, purpose, and peace.
Alicia Decker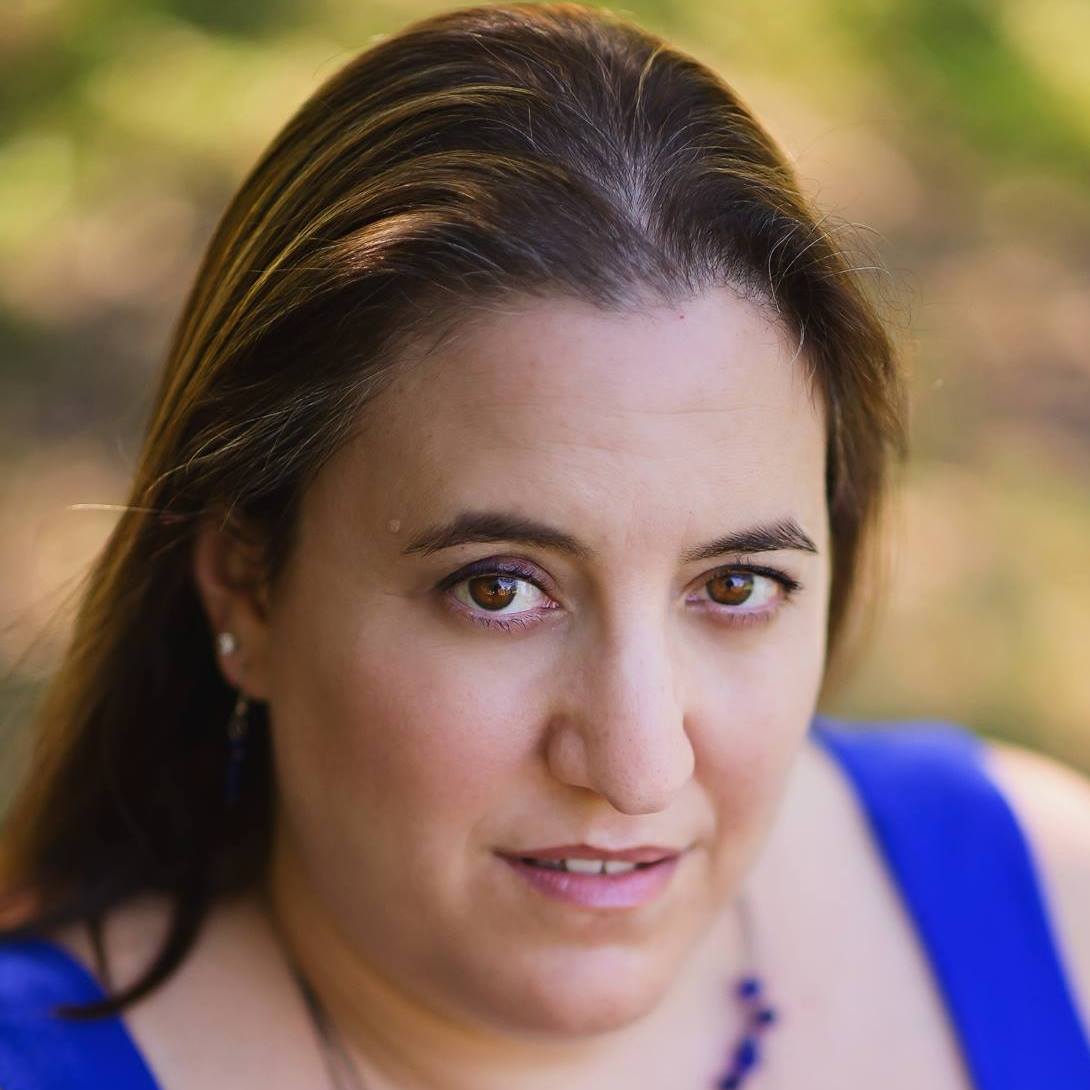 Alicia Decker is a pharmacist, mom of 2, and advocate of listening and responding to our bodies. She has dedicated her career to the true heroes of our country, our veterans, and currently serves as the Pharmacy Quality Manager at the Orlando VA.
Alicia has a passion and interest in mental health and has found meditation and surrendering to life's flow to be valuable practices that she wants to share with others.
Denise Devonish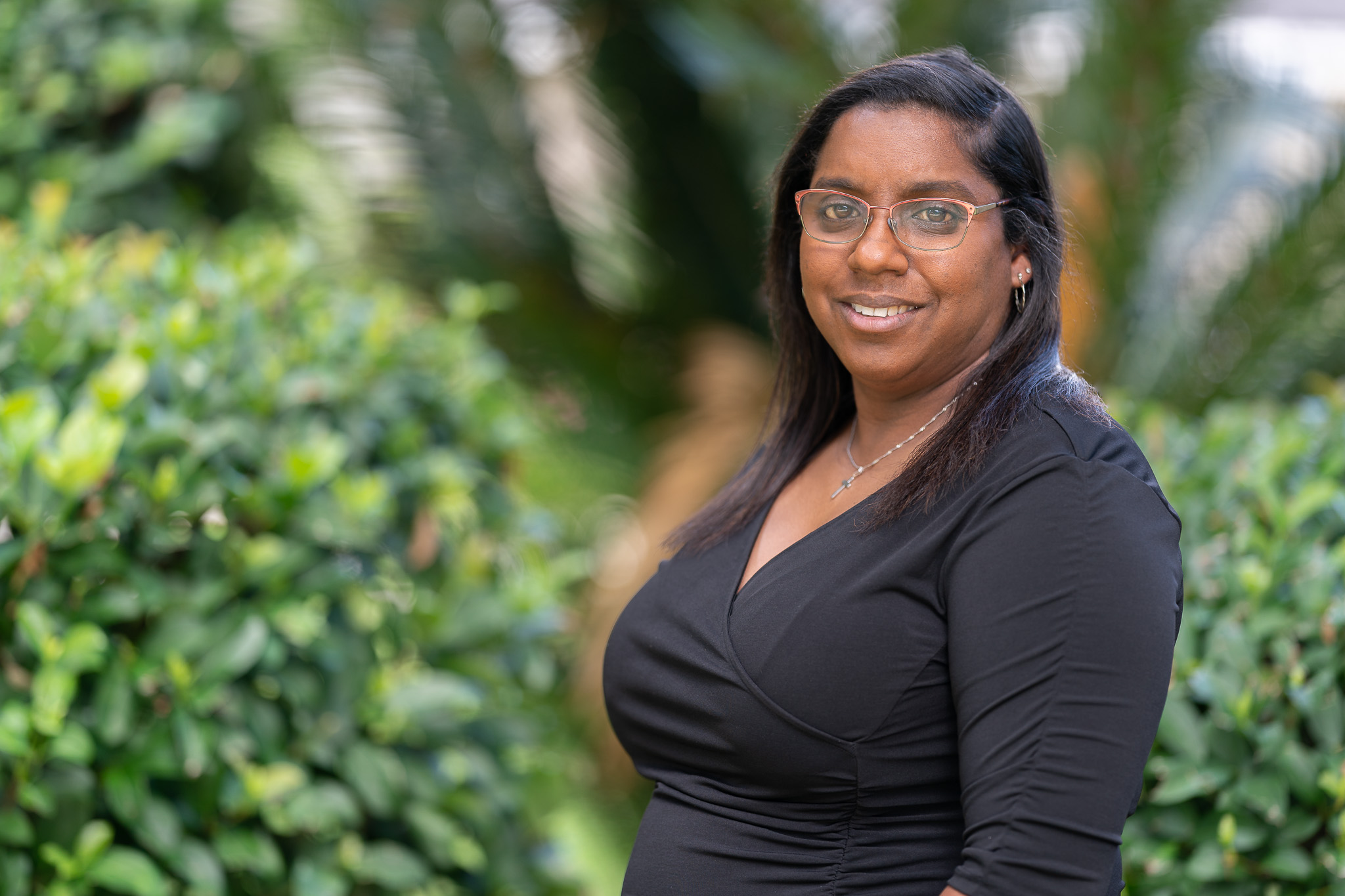 Denise Devonish of DMD Health & Safety Training Services has been working in the Gainesville area since 1996. She completed her Bachelor's Degree in Behavioral Analysis and her Master's Degree in Special Education from the University of Florida.
Denise started DMD Health and Safety Training Services in 2014. She is an American Heart Association CPR/ First Aid instructor as well as a certified car seat technician. She offers mobile CPR training as well as Child Safety trainings that include, New Parent, Toddler on The Move, Pool Safety, Gun Safety, Protecting Your Child From Predators, Safe Social Media Use and Car Seat Education. She also does concierge in home child safety audits for parents that include CPR training and car seat education for all who attend and in home fall prevention audits for seniors focusing on preventing injuries.

She practices surrendering in her life daily through conversations with God and releasing the need to want the present moment to be any different than it is.
---
"The best way to find yourself is to lose yourself in the service of others." ~ Mahatma Gandhi
I am excited to announce that, for this round of Surrender Gym, we will be filling our own cups and giving out of a state of abundance!
Out of every Surrender Gym enrollment, $100 will go towards Life Transition Skills, Inc.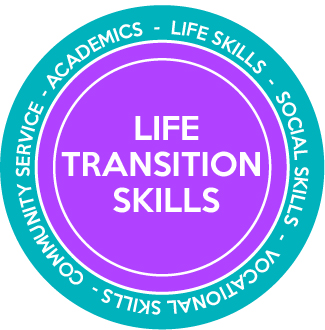 Life Transition Skills, Inc. has the aim of developing and empowering youth & adults with intellectual differences in achieving their full physical, emotional, intellectual, social, and spiritual potential, as individuals, and as independent, responsible citizens and members of their local communities.
You can learn more about LTS here.
---
In this masterheart, we will...
* open with a weekend retreat where you will connect, engage, relax, and tune external voices out so you can begin to tune your inner wisdom in
* have virtual weekly meetings on Zoom (Surrender Sundays) to connect, discuss, and support each other (all recorded and available to those who can't connect live)
* read a book centered around the concept of surrender
* have weekly suggested podcast episodes and guided meditations
* have regularly scheduled guest expert virtual trainings on Zoom (all recorded and available to those who can't connect live)
* meet in person once per month for stretching, meditation, cacao circle, and surrender movie night (all recorded and available to those who can't connect live)
* dedicate a day to connect and create surrender-inspired vision boards
The transformation will be...
* moving from planning, visioning and wanting to presence, surrender, and alignment
* replacing competition, comparison, and feelings of inferiority with acceptance, support and love for each other and what is
* changing the script from hustle/10x to mindfulness/1x, because who you are is already more than enough
If you're ready for soul-centered change rather than monetary-centered messaging, we would love to take this journey with you!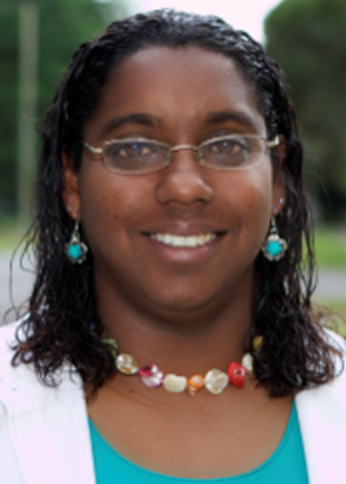 "I came into Surrender Gym without any expectations. I was already practicing letting the world come to me instead of me going after it. I was looking forward to being amongst women who were on the same journey. Well, what I got was even more than fellow humans on a peaceful accepting journey. I received validation from my teammates of the benefits and pride of being me-I got to explore the path of surrender with other teammates as they walked along their paths.
I got to be vulnerable in a safe environment and better yet, I got the strength and courage to be vulnerable with others outside our 'gym.' The podcasts were extremely insightful and the lessons learned from them will forever be with me. The book we read, Super Attractor, complimented each podcast and between the 2 of them they were a very good weekly guidance. The weekly Sunday meetings were always a joy and over the 3 months it was absolutely wonderful to see how we all progressed on our journey of surrendering.
My favorite part of the 3 months was the day we made our vision board. It was so empowering and yet so peaceful a process for me as I made mine. I have never been so proud of a piece of art in my life!
So you ask yourself, is it worth it to join Surrender Gym? The answer is yes if you want guidance and practice on how to live continuously at peace throughout all the ups and downs that life has to offer. I promise you, you will not regret it. Claudia's ability to guide you but yet let you evolve is extraordinary. What Claudia has created is an opportunity and also guidance for you to evolve and surrender to the universe. So do it if you get the chance-do not the let the opportunity pass you by."
- Denise Devonish
Your Instructor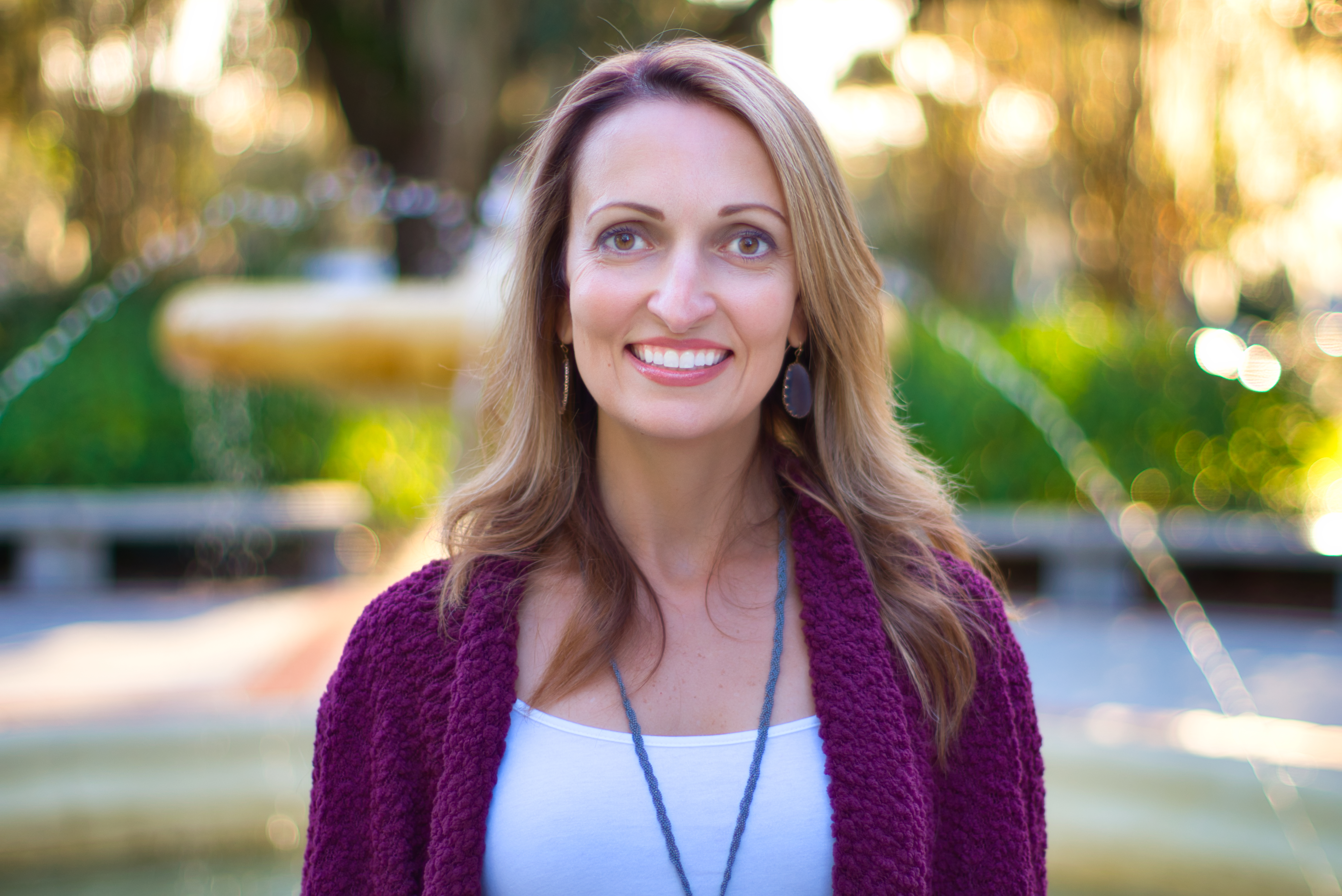 After graduating in 2003 from the University of Florida with her Doctorate of Pharmacy degree, she completed an additional year of residency training, specializing in Ambulatory Care. She has extensive experience in high risk medication management, retail pharmacy staffing and management, and hospital-based pharmacy services.
Life experiences, including the loss of her father to cancer, led her to become the Founder and Chief Patient Advocate of Peace Advocacy Group, where she serves as a Wellness Coach and Advocate, guiding her clients to not only get the immediate answers they need for an existing medical problem, but also to begin focusing on wellness by incorporating mind, body, and spirit. She enjoys filling her own cup by traveling with her family, sharing stories of wellness on her Minding Wellness Podcast, and seeking opportunities to live more consciously and aware.
She founded Surrender Gym after realizing on her own journey that our struggles are largely a result of our need to control the world around us. Once she released the need, and even desire, to dictate how her business grew, she found a peace that gave her a glimpse into the surrendered life. She realizes this is a journey that is best traveled with others and she created this space to introduce others to this way of life and keep the conversation going. Her hope is for others to begin to dance alongside the greater forces around us and allow the perfection of life's natural flow to be our greatest teacher and companion.
Frequently Asked Questions
When does the course start and finish?
The course starts on 1/22/21 and ends on 4/18/21.
How long do I have access to the course?
How does lifetime access sound? After enrolling, you have unlimited access to this course for as long as you like - across any and all devices you own.
What if I am unhappy with the course?
We would never want you to be unhappy! If you are unsatisfied with your purchase, contact us in the first 30 days and we will give you a full refund.
What if I've never meditated and I'm new to this concept?
You are in the perfect place! Most of our previous students joined with no prior experience with meditation. You are welcome just as you are and you are welcome to grow along your journey at your own pace with our help!
What if I can't attend all the meetups?
All of our live meetups and Surrender Sundays will be recorded and are made available on your Teachable account. You will get the most benefit, however, by attending as many events live as you can. The opening retreat will not be recorded, but you will receive the welcome gift via mail if you are unable to attend.
This course is closed for enrollment.