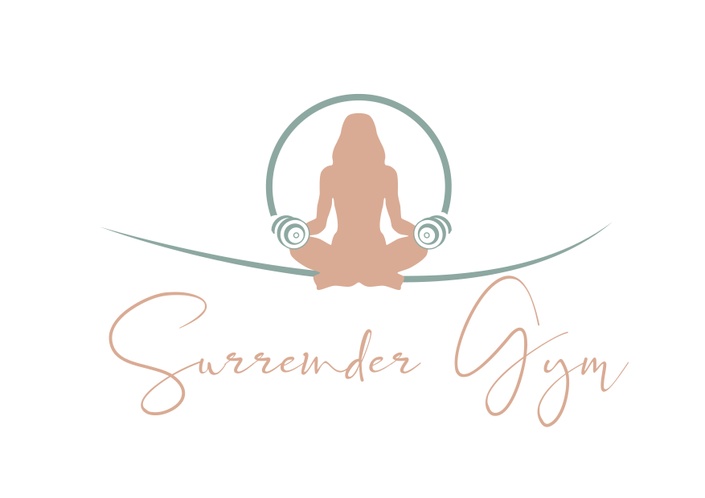 Surrender Gym
The Gym for Your Mind and Tribe for Your Surrendered Soul
***This mastermind is not currently enrolling as we are deep in session! If you'd like to be the first to know when our next session opens, click here.***

Are you:
a business owner who has followed the societal values of hustle and busy-ness, yet you feel there has to be a better way?
an employee who feels unfulfilled in your current job, but the fear of uncertainty has kept you stuck?
a human being who is tired of feeling like a human doing?
curious about the concepts of surrender, synchronicity, and alignment?
If you answered YES to any of these questions, this 12-week mastermind was developed for YOU!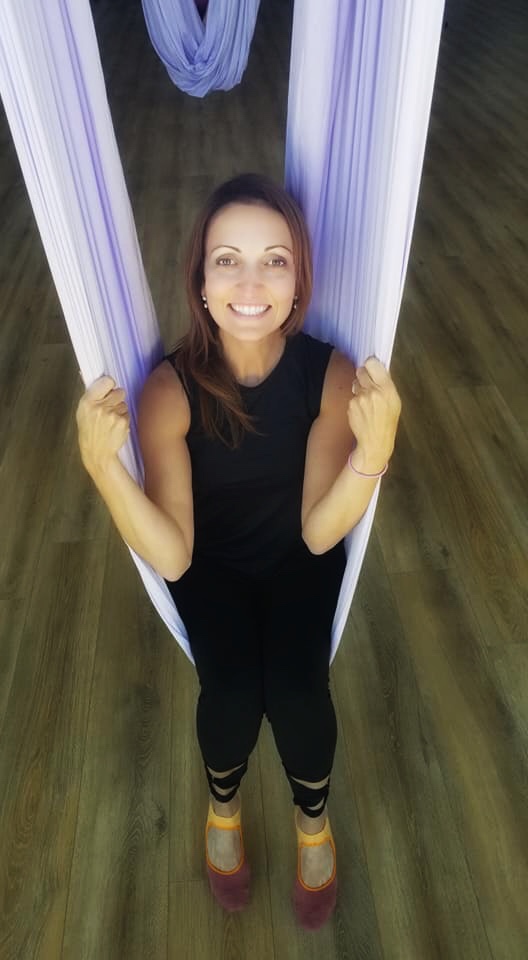 Hello, Dear One...

My name is Claudia Cometa. I was the queen of hustle. I graduated top of my pharmacy school class, completed an additional voluntary year of training, and took a job at the busiest specialized clinic in the US right out of school. I felt like I had hit the jackpot of busy, and ultimately, success.
Fast forward a decade and a few years and I found myself questioning everything after my father passed away from lymphoma. What are we all doing here? What's our purpose on this planet? What legacy do I want to leave here when my time is up?
I made a career pivot, opened my own private patient advocacy business, and immediately got back to being my default busy, Type A self. Then I started to question my approach to running a business. I would have an idea, decide it was my new goal, then bang my head on a closed door for months until I became tired and started to question being a business owner.
Go after it. Hustle. Create your 10-year vision board. You can have anything you want if you work hard enough for it. Dream bigger. This is what I was hearing because that's what society sells.

Around this time, I read a few life-changing books that opened a new path and journey for me. Michael Singer's books The Untethered Soul and The Surrender Experiment became the river of new understanding that guided my next steps. I stopped banging my head on closed doors, started surrendering to what is, and looked for open doors and opportunities instead.
I have found significant peace, love, and alignment in my new approach and it is now my passion to help YOU do the same. This mastermind is intended to help you train your mind much like you would train your body in a gym. We know that change doesn't happen overnight. We don't learn a new instrument after practicing once and we don't change our ingrained habits and values after a singular meditation practice. It takes time, practice with the right tools, and a community to support you along the way. THIS is that community.
In addition to creating a like-minded, soul-driven tribe, I am bringing along some of my favorite souls as expert guests to guide you on this journey.
---
Meet Guest Expert: Moniqua Acosta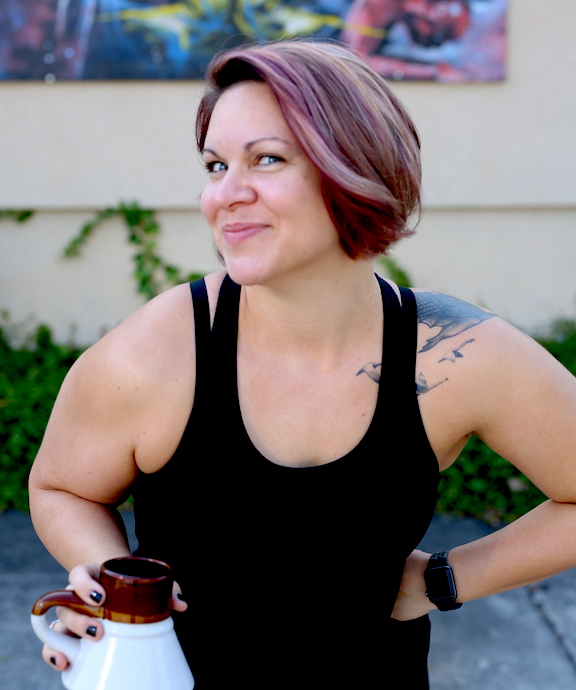 Brought to her mat by a life of trauma and a recognition of her own brokenness, Moniqua identifies first as a student and second as an instructor. Her belief that yoga provides a spiritual path towards healing takes precedence in both her personal practice and instruction. Through asana and breath work, Moniqua aims to meet each student where they are and to facilitate a heightened sense of awareness and self-knowledge. With the objective of creating space for each student to grow at his or her own pace, Moniqua works to lead with an informal, humorous, and conversational style that is not often found in the traditional studio setting.
Moniqua opened Space Yoga Studio in Augusta, Georgia in March of 2014 with the mission of bringing the empowerment and healing that she had personally experienced through yoga to others. Her goal was to create a community-focused studio which made yoga accessible to practitioners of all ages, financial situations, faiths, and fitness levels. As the first and only donation-based business in Augusta, Georgia, Space Yoga Studio has become widely known for its deep connection to the community, its vibrant and diverse membership, and its creative approach to yoga and traditional economic models.
A yoga practitioner for many years, Moniqua received her first 200-HR certification in Baptiste-inspired Power Yoga. Since then, she has received further training in Yoga Anatomy with the world-famous Dr. Ray Long as well as various other trainings in a wide array of styles and traditions, including AcroYoga and Aerial Yoga, receiving a certification in Aerial Yoga from Aircat Aerial Yoga, and an additional 230-HR certification in Therapeutic Yoga and a 300-HR certification in Adaptive Yoga. Moniqua is also the Program Director and Lead Trainer at the Space Yoga Institute for Health and Wellness and the President and Founder of Project Create Space, a nonprofit with the mission of offering no-cost, population-specific yoga classes to underserved communities all around the Central Savannah River Area. In addition to yoga, Moniqua is also an instructor of Spanish, and holds an MA in Hispanic Linguistics from the University of Florida. She is also the proud mother of a far-too-witty boy who brings her heart joy, happiness, and just a tad bit of agitation every single day.
Meet Guest Expert: Leila Dylla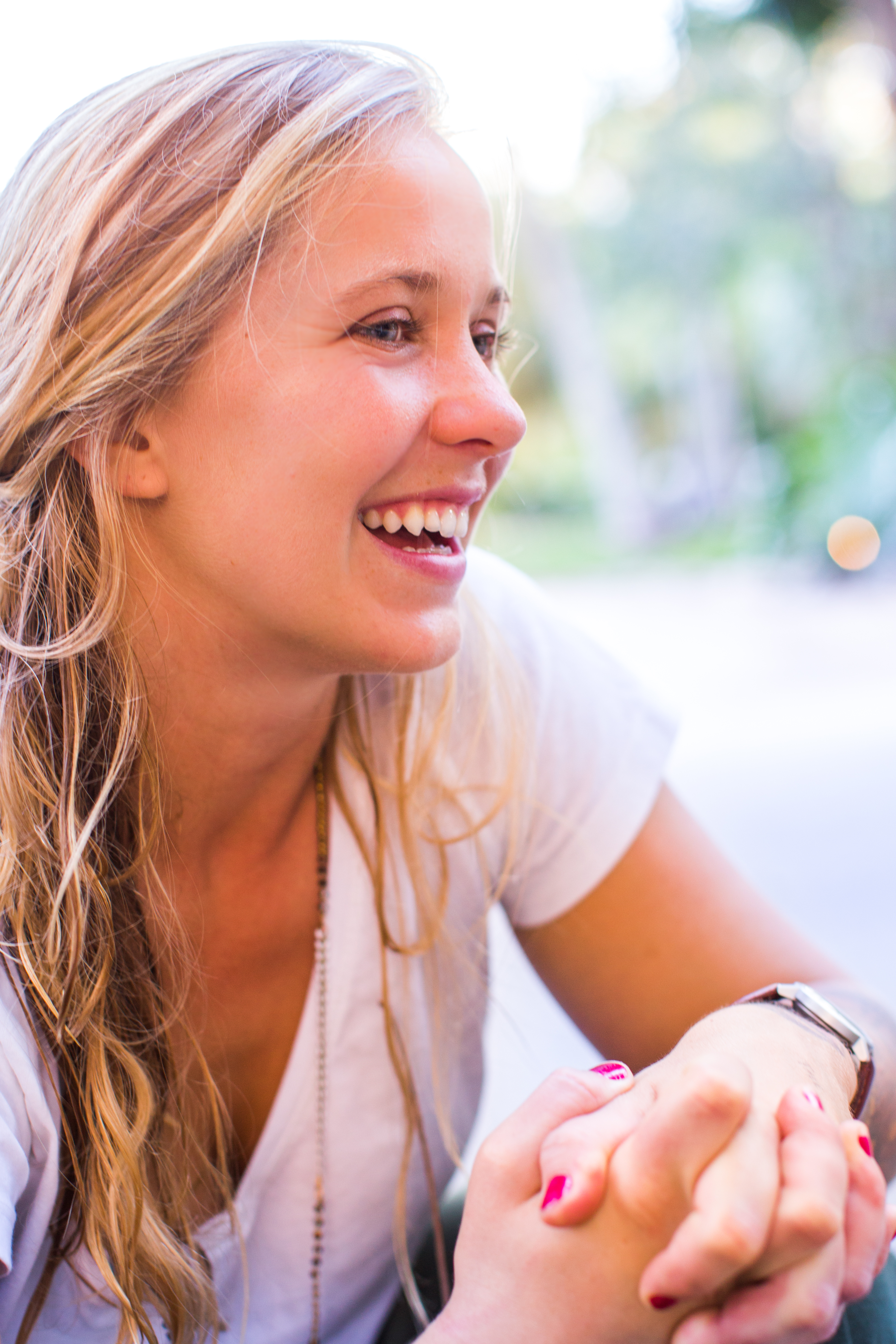 Leila leads an adventurous nomadic lifestyle traveling within the US and internationally to inspire healing through creative movement, personal empowerment & deep spiritual connection. You can find Leila with her pup, Folly, teaching yoga classes, leading mindfulness workshops and hosting health and wellness retreats. She also serves as a private life coach for those looking for more personalized and in-depth guidance. Her passion for movement started at a young age in her home town in North Florida with competitive gymnastics. Feeling a need for a deeper connection to herself & her spirit she followed her heart to Costa Rica for her first in depth yoga experience and then completed her fist 200HR yoga teacher training in 2011 at the Ayurveda Retreat Center in Alachua Florida. She has since expanded her yoga training in India and holds 500hr Experienced Registered Yoga Teacher credentials through Yoga Alliance. Leila's yoga journey has led her to the path of Bhakti Yoga. Leila's formal education of Applied Physiology & Kinesiology from University of Florida combined with her extensive studies with Caroline Myss, & energy medicine, give her a unique offering of blending the physical reality with the less tangible spiritual aspects. She has an informed & grounded approach, that also encourages students to raise their energetic awareness. Her teaching is a dance of knowledge and intuition that allows all levels of students to find freedom, laughter and meaningful connection.
Meet Local Yoga Facilitator: Brinn Strange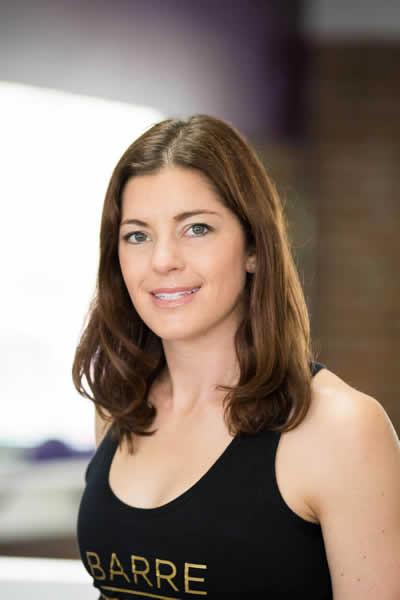 Brinn started AUXO Fitness in May 2015, and it has been her absolute joy to bring a new workout format and a new space for community and connection to Gainesville.
She has always been a workout junky, but she knew Barre was "the one" after experiencing a shake and burn like none other during her first class.
Brinn is certified in several fitness formats such as BodyFlow, Pilates, and more. She loves working with clients to help them achieve their fitness goals.
She also competes in triathlons (when not chasing after her 3-year old son or babywearing her 6-month-old daughter) and loves how Barre, Pilates, and Yoga workouts compliment her training.
---
In this mastermind, we will...
* visit the Temple of the Universe with founder, speaker and author, Michael Singer, as a group at the beginning and end of the 12 weeks (optional)
* have virtual weekly meetings on Zoom to connect, discuss, and support each other
* read a book centered around the concept of surrender
* have weekly suggested podcast episodes and guided meditations
* have monthly guest expert virtual trainings on Zoom
* visit AUXO fitness in Gainesville monthly, timed with the full moon schedule for yoga, meditation and community (optional)
The transformation will be...
* moving from planning, visioning and wanting to presence, surrender, and alignment
* replacing competition, comparison, and feelings of inferiority with acceptance, support and love for each other and what is
* changing the script from hustle/10x to mindfulness/1x, because who you are is already more than enough
If you're ready for soul-centered change rather than monetary-centered messaging, we would love to take this journey with you!
Your Instructor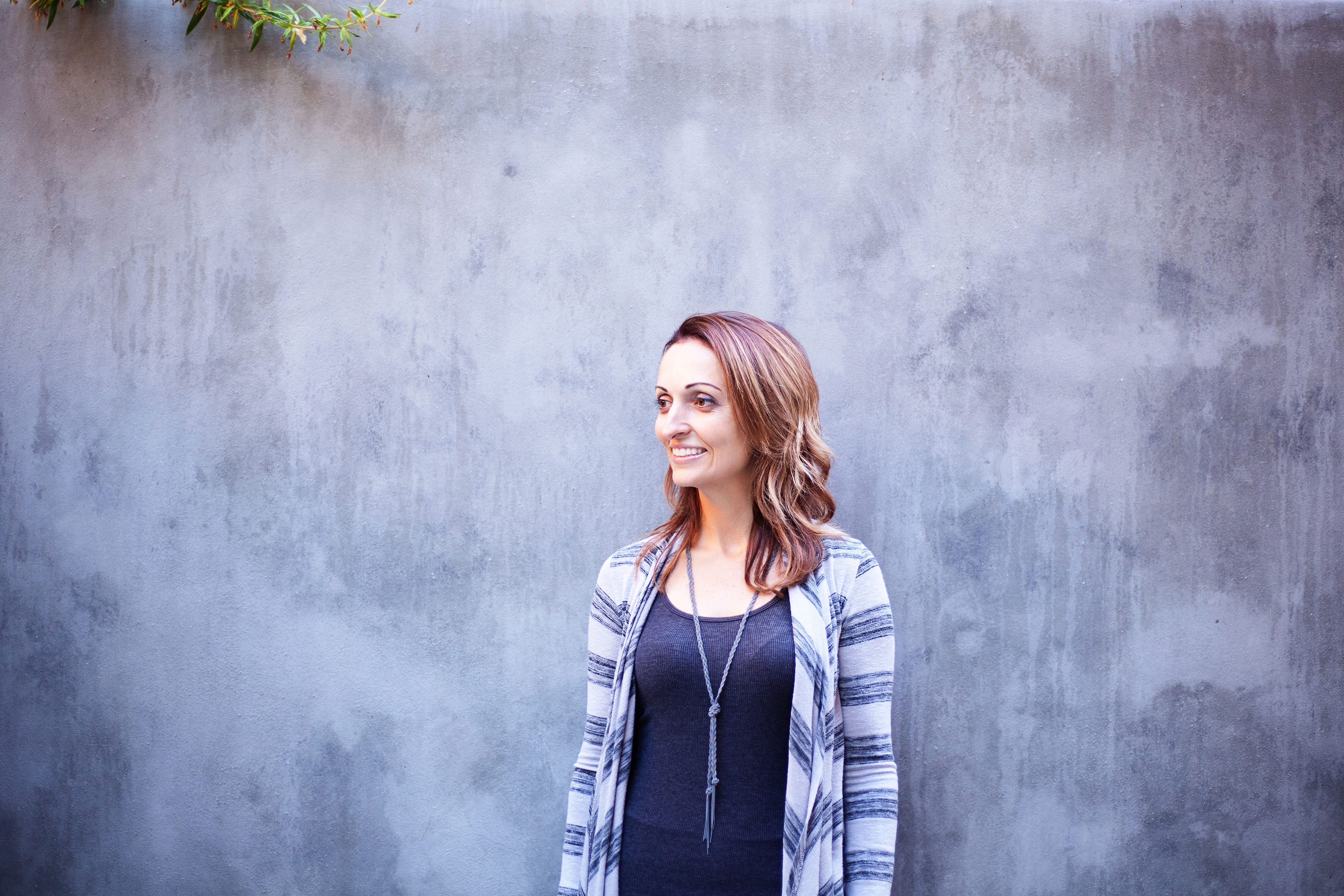 After graduating in 2003 from the University of Florida with her Doctorate of Pharmacy degree, she completed an additional year of residency training, specializing in Ambulatory Care. She has extensive experience in high risk medication management, retail pharmacy staffing and management, and hospital-based pharmacy services.
As a clinical pharmacist, Claudia advocated for her patients for over a decade. After her father was diagnosed with stage 3 lymphoma, she found herself on the patient side of the equation. It was during that year of struggle that she realized how important and vital it is to have an advocate by your side. She also visualized first hand how many patients are trying to navigate the medical system alone, while also trying to process their diagnosis and heal. She has lived and breathed the medical system from both sides and has an intimate understanding of what works and what doesn't. These experiences led her to become the Founder and Chief Patient Advocate of Peace Advocacy Group, where she serves as a Wellness Coach and Advocate, guiding her clients to not only get the immediate answers they need for an existing medical problem, but also to begin focusing on wellness by incorporating mind, body, and spirit. She enjoys filling her own cup by traveling with her family, sharing stories of wellness on her Minding Wellness Podcast, and seeking opportunities to live more consciously and aware.
Course Curriculum
Weekly Zoom Calls
Available in days
days after you enroll
Live Meetups
Available in days
days after you enroll
Guest Experts
Available in days
days after you enroll
Frequently Asked Questions
When does the course start and finish?
The course starts on 1/6/19 and ends on 3/23/19.
How long do I have access to the course?
How does lifetime access sound? After enrolling, you have unlimited access to this course for as long as you like - across any and all devices you own.
What if I am unhappy with the course?
We would never want you to be unhappy! If you are unsatisfied with your purchase, contact us in the first 30 days and we will give you a full refund.
This course is not open for enrollment.